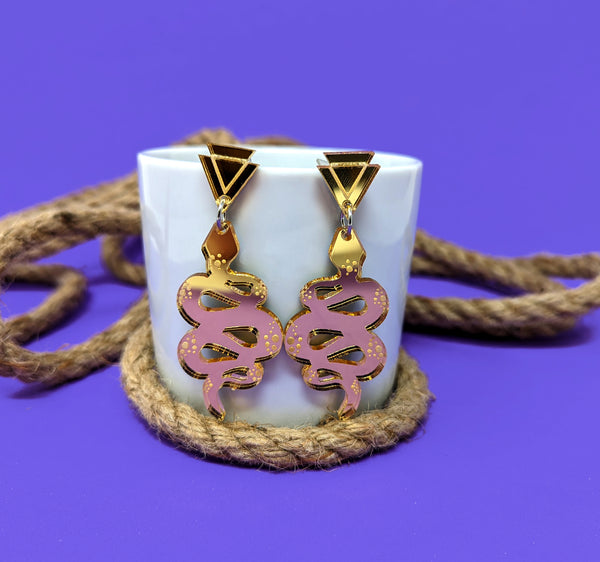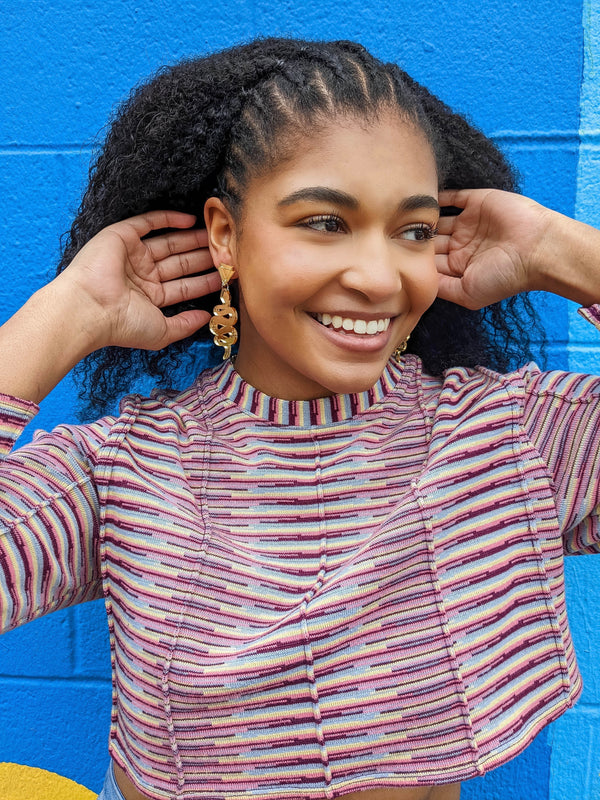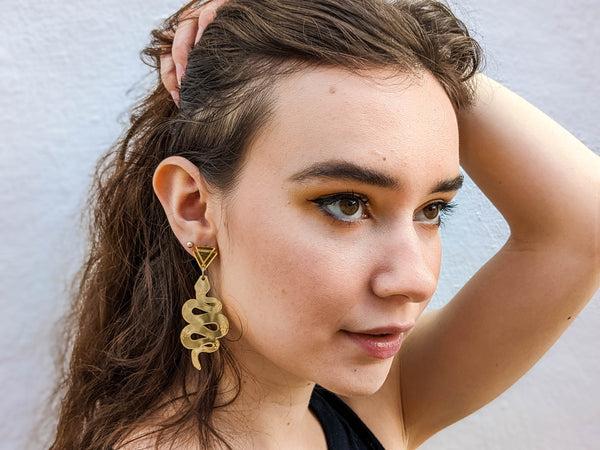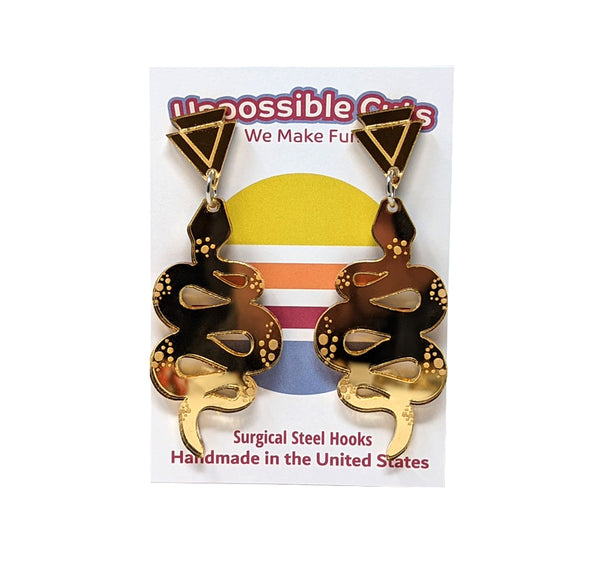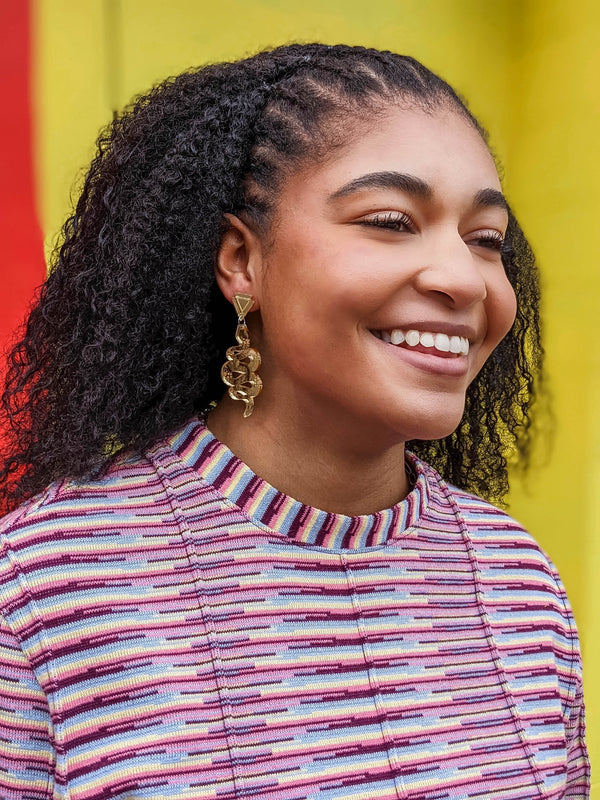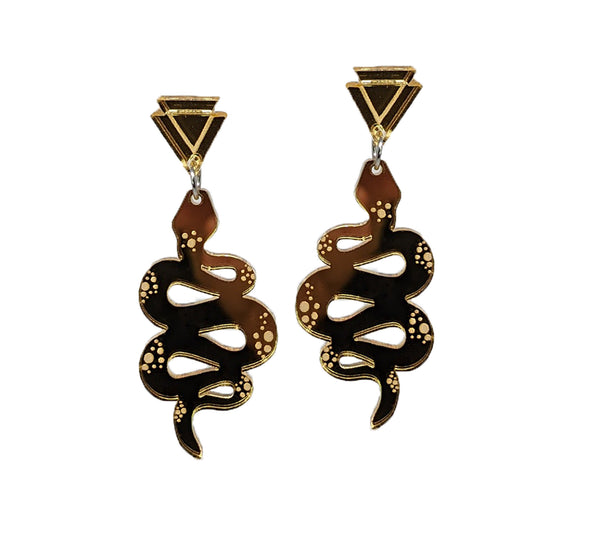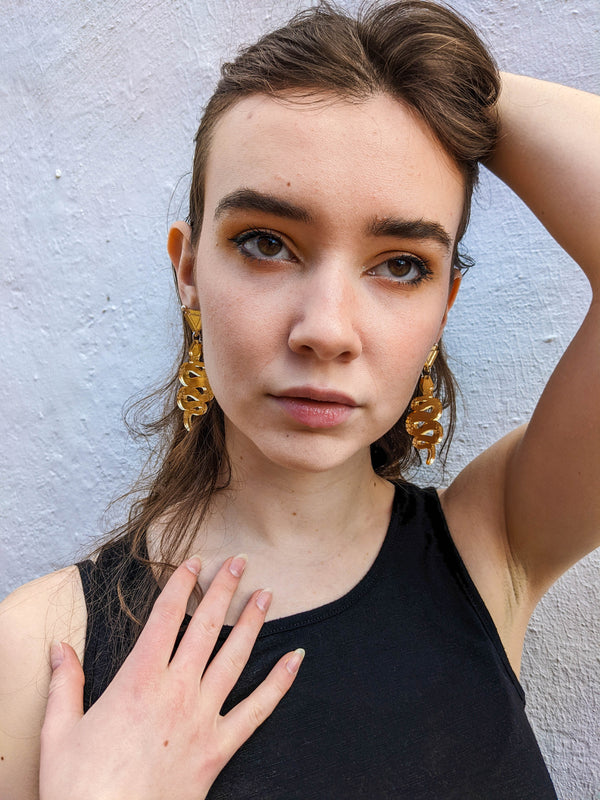 They sure scare the heck out of me, but I can't lie that snakes are beautiful creatures.
Product Specifications
Made from gold mirror acrylic, so they're light and easy to wear all day.
18-gauge surgical steel posts for sensitive ears.
Hand made by us in the SF Bay Area, to the highest quality in the USA
Great gift idea for the witchy, hipster.
Ships Fast.  Ships in 1-2 business days.
The perfect size for your ears at 3" tall x 1.15" wide and .125" thick
Includes one pair of earrings.
Thanksssssssss
These dangles are great! The gold makes it feel fancy so you can definitely dress em up for a special occasion! Love them and love you guys! Never disappointed with any of my purchases ♥️♥️♥️