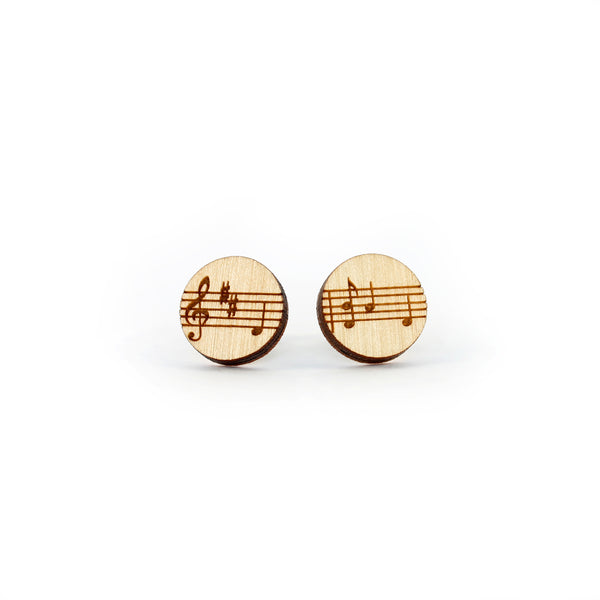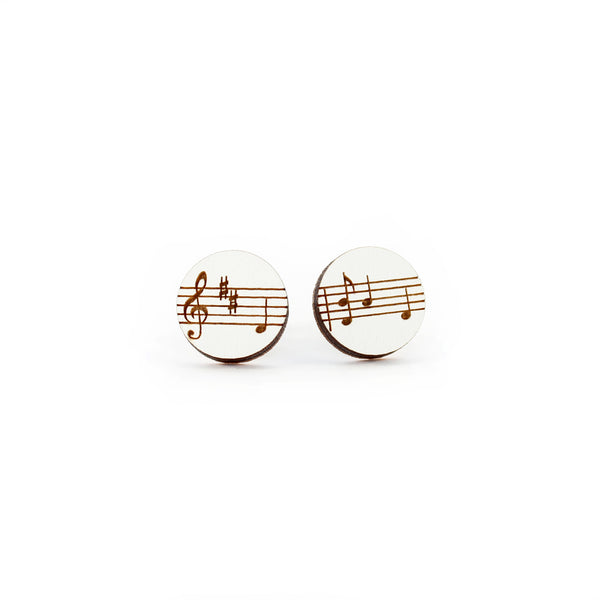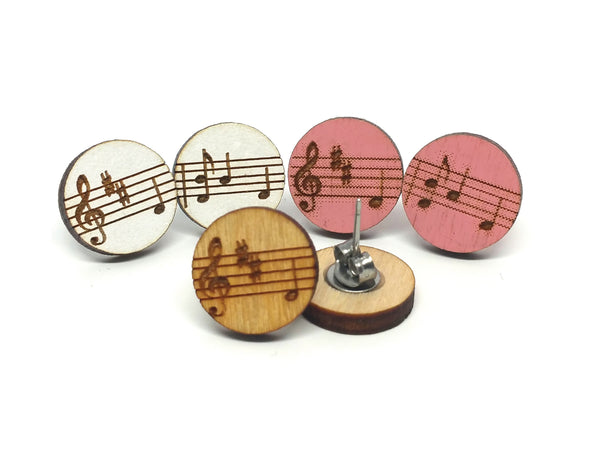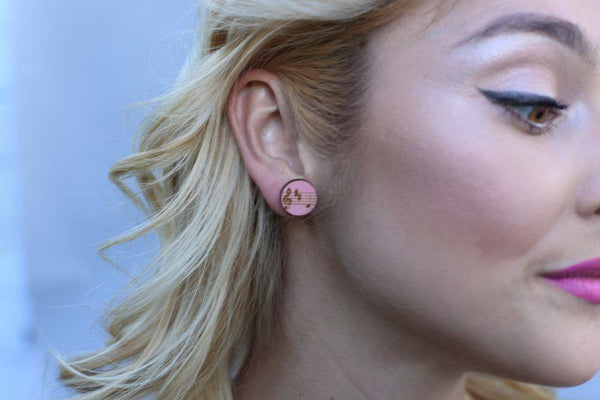 I knew you were treble when you walked in! You will never miss a beat with these fun music note earrings.
Product Specifications  
Made from sustainable wood, so they're light and easy to wear all day.
18-gauge surgical steel posts for sensitive ears. Also available with sterling silver posts.
Hand made by us in the SF Bay Area, to the highest quality in the USA

Fast

shipping.  Ships in 1-2 business days.
Great gift idea for the music geek
The perfect size for your ears  .5" tall x .5" wide and .125" thick
Includes 1 pair of earrings
I HAVE to take the time and praise this se...
I HAVE to take the time and praise this seller! There were a pair of earrings I had in my wishlist and kept procrastinating to purchase (as we all do. Lol) and when I went to back to my wish list the item was sold out! :-( …. So I desperately messaged the seller asking if the item may return at some point in the future. I received a VERY warm and accommodating response WITHIN MINUTES. 5 minutes later the item was back on the market and I purchased it! It was shipped to my house very quickly and they look amazing. I will now be a loyal customer for sure. LOVE!